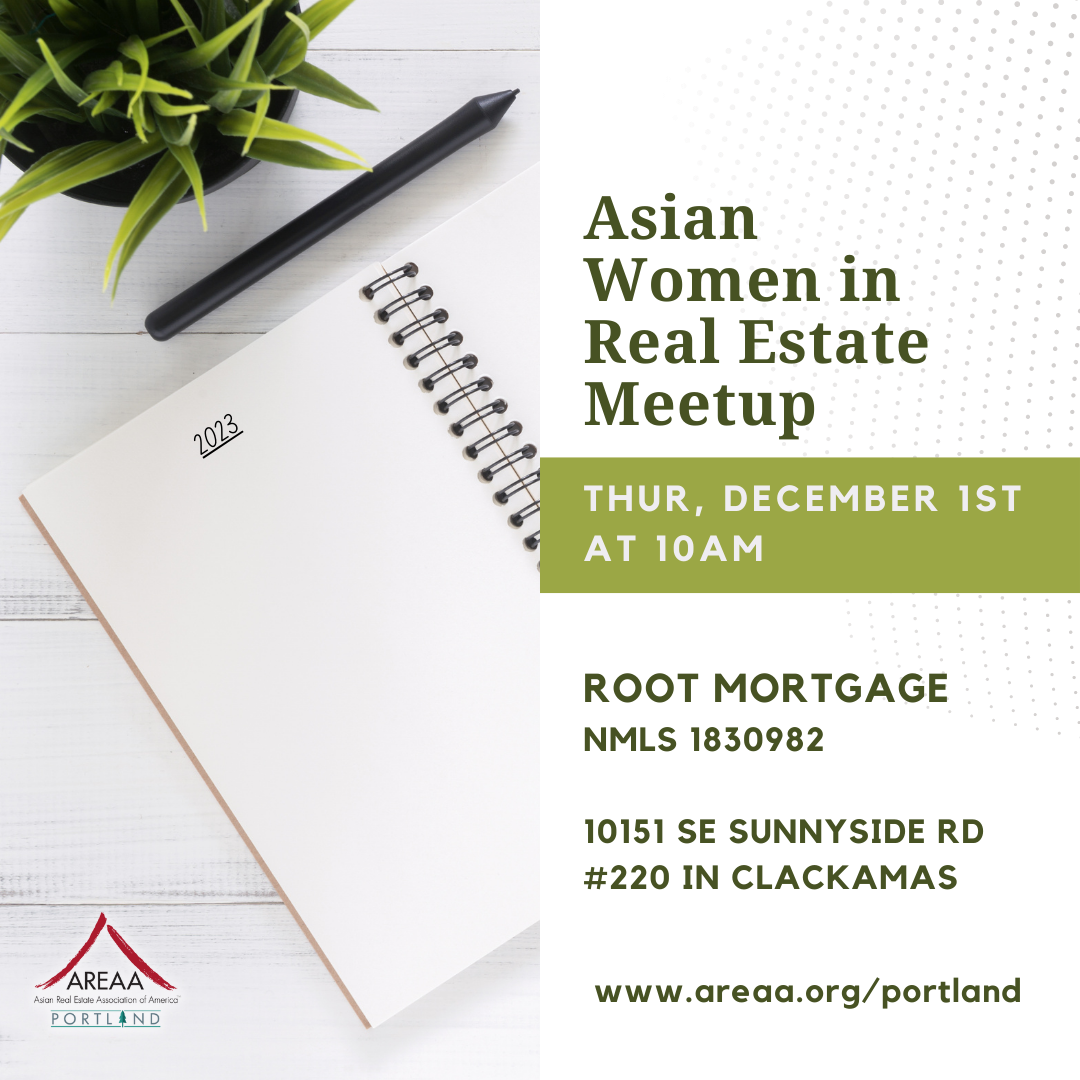 Description
Offered on the 1st of each month, this casual meetup series began in June 2022 to provide a safe space for AAPI women in our industry to connect and support each other through shared challenges. Meetups are free and open to current and future members.

Are you a woman who identifies with the Asian diaspora?
East Asian | South Asian | Southeast Asian | Pacific Islander

Are you also a professional in (or supporting) the real estate industry?
Broker & Realtor | Mortgage & Financing | Investor |Title & Escrow| Stager | Designer | Inspector | Home-related Contractor or Service Provider | Real Estate Photography | Insurance

Lyllian Nguyen will host December's meetup at her office in Clackamas. Come mingle with a supportive group of professionals. We've had great exchanges of ideas/advice/questions and will keep it going with a focus on business planning for 2023!

Registration Info
Date

Dec 01, 2022

Time

10:00AM

Location Root Mortgage Clackamas, OR 97015