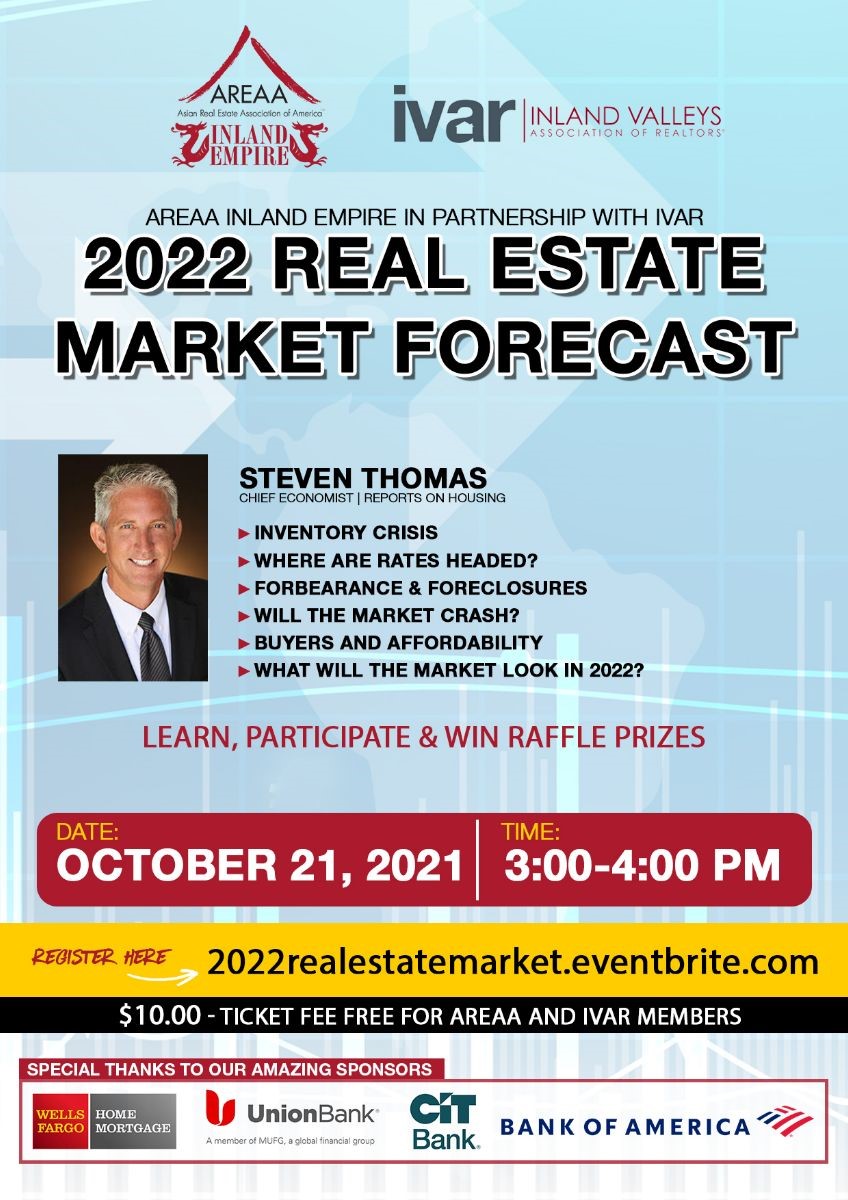 Description
Steven Thomas
, chief economist from Reports on Housing will be the resource speaker on the topic of 2022 Real Estate Market Forecast
About this event
2022 Real Estate Market Forecast will focus on topics like:
- Inventory Crisis
- Where Interest Rates Are Headed
- Forbearance and Foreclosures
- Will the Market Crash?
- Buyers and Their Affordability Stance
- What Will The Market Look Like in 2022?

AREAA IE MEMBERS and IVAR MEMBERS get $10 off!!!

To avail of $10 OFF YOUR TICKET PRICE, ENTER THE DISCOUNT CODE: 10OFF WHEN YOU REGISTER.

Registration Info
Date

Oct 21, 2021

Time

3:00-4:00PM PST

Location Online Event
Cost

$10.00