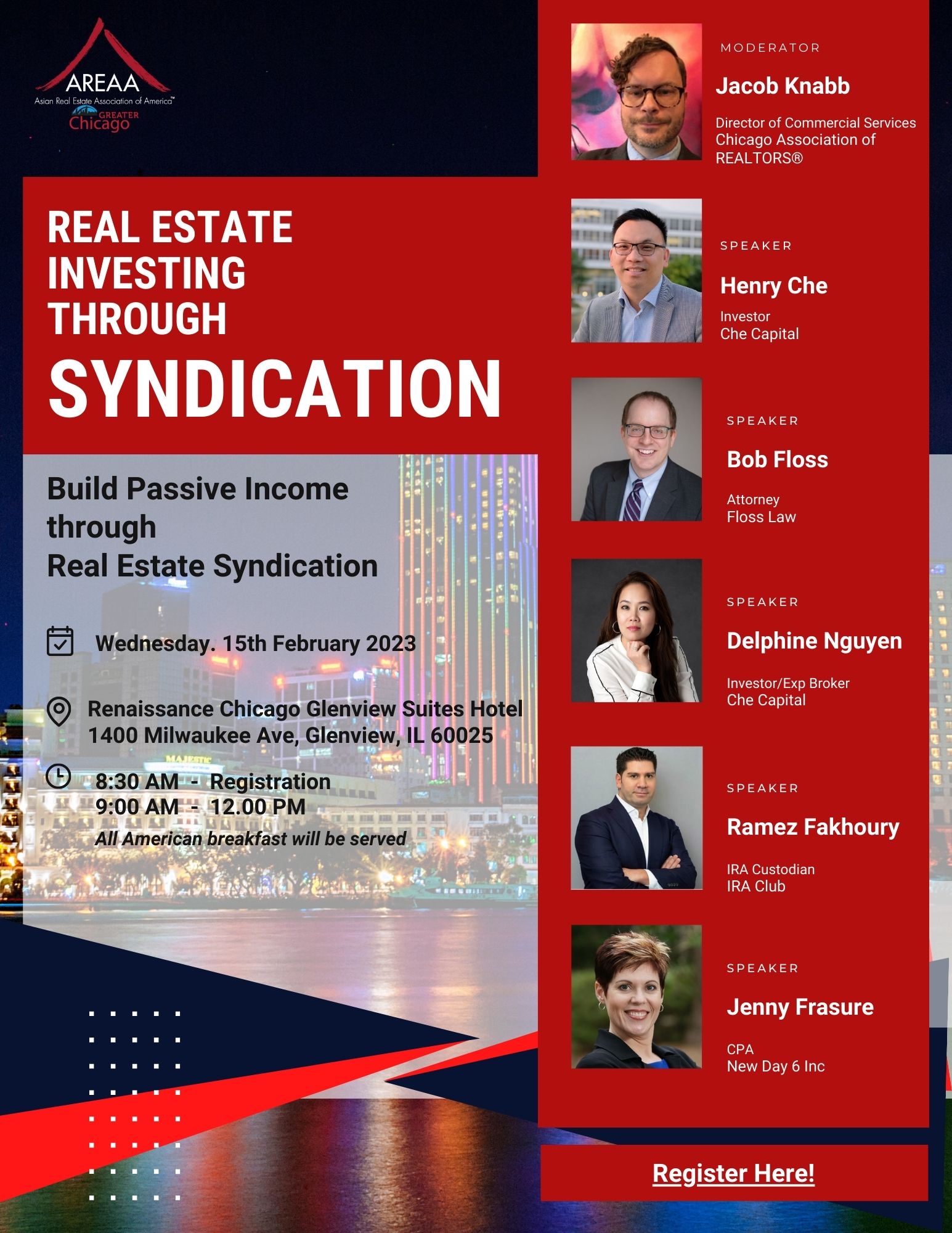 Description
We are excited to invite you to attend our upcoming event on Building Passive Income Through Real Estate Syndication. This event is designed for individuals who are looking to diversify their investment portfolio and learn about the latest strategies and opportunities in the real estate market.
Real estate syndication is "crowdfunding for real estate" before crowdfunding for real estate ever existed. In its most simple form, syndication involves pooling capital with other individuals for a common purpose. Real estate investing is possible for you, let us show you the way.
At this event, you will have the opportunity to learn from industry experts, network with other like-minded individuals, and learn from industry experts on how to invest in large-scale real estate projects with the potential for high returns.
Don't miss out on this incredible opportunity to learn from the best in the business and take your real estate investing to the next level. Register now to secure your spot!
Featuring an incredible panel of speakers: Bob Floss, Henry Che, Delphine Nguyen, Ramez Fakhoury, and Jenny Frasure. You won't want to miss this!


Registration Info
Date

Feb 15, 2023

Time

9Am-12PM

Location Renaissance Chicago Glenview Suites Hotel Glenview, illinois 60025
Cost

$45.00