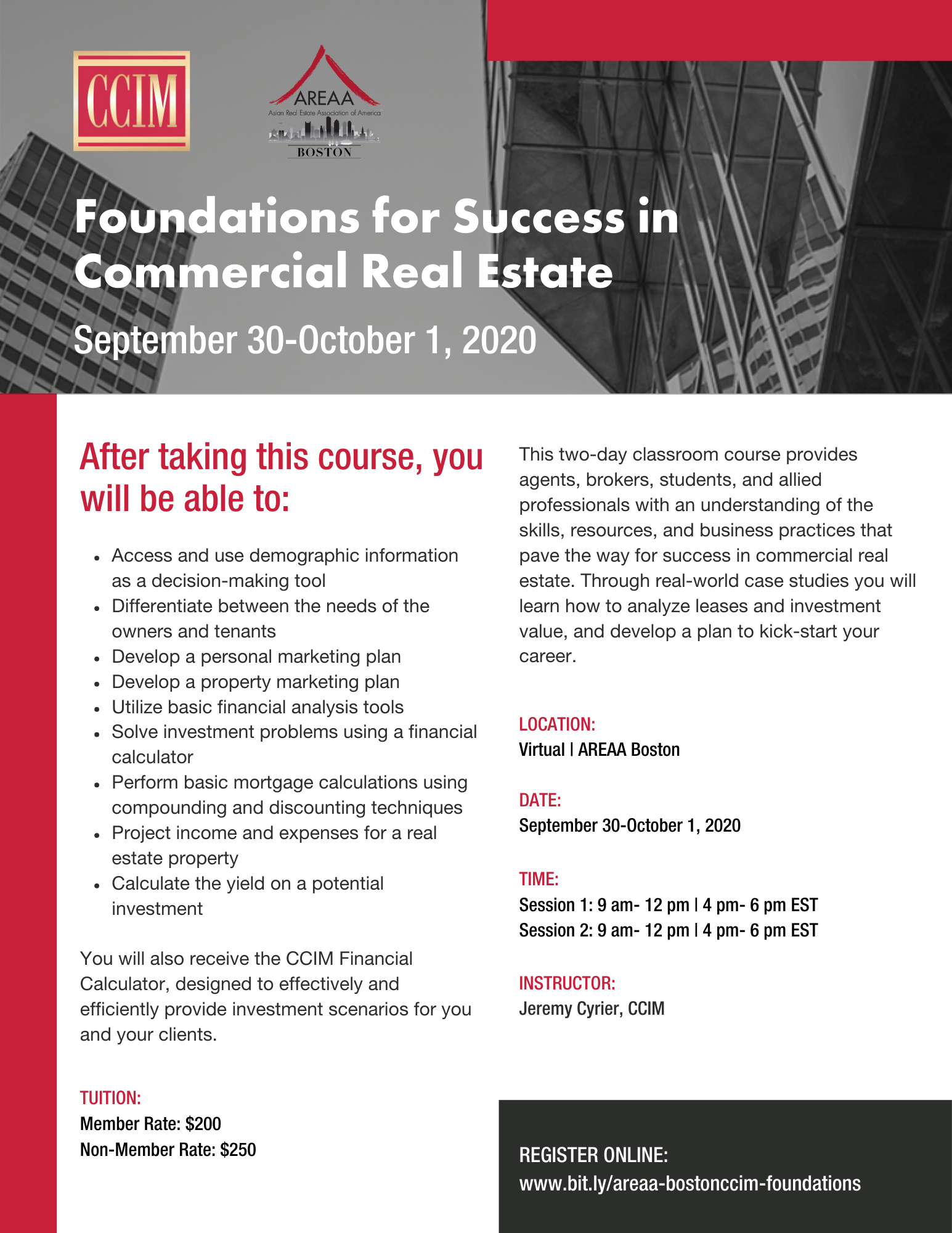 AREAA Boston/CCIM Foundation for Success Commerical Real Estate
September 30 - October 01, 2020 | 9:00-6:00pm
This two-day online course provides agents, brokers, students, and allied professionals with an understanding of the skills, resources, and business practices that pave the way for success in commercial real estate. Through real-world case studies you will learn how to analyze leases and investment value, and develop a plan to kick-start your career.






Note: The normal cost for this course is $385 if registered through the CCIM Institute, so this is an opportunity for significant savings.
Read More Details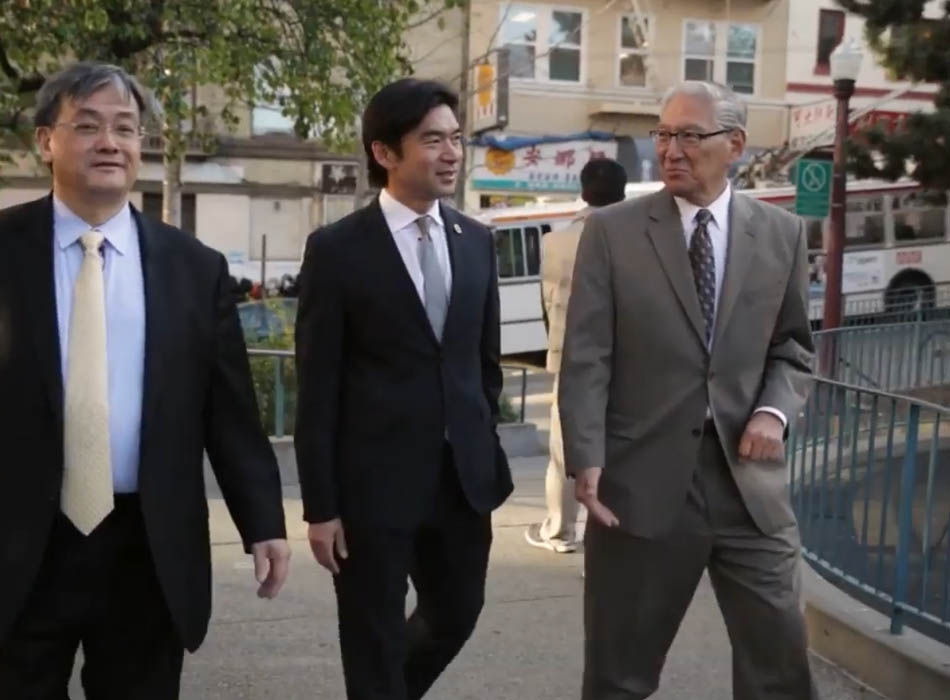 Who We Are
The Asian Real Estate Association of America (AREAA) is a nonprofit professional trade organization dedicated to promoting sustainable homeownership opportunities in Asian American and Pacific Islander (AAPI) communities by creating a powerful national voice for housing and real estate professionals that serve this dynamic market.
Membership Benefits
With over 17,000 members in 39 chapters across the US and Canada, AREAA is the largest Asian American and Pacific Islander (AAPI) trade organization in North America. As a member, you'll receive discounted pricing to all AREAA events, FREE webinar training to help fine-tune your skill sets, and be able to participate in International Trade missions. The benefits don't stop there; below are more reasons as to why it pays to be an AREAA Member.