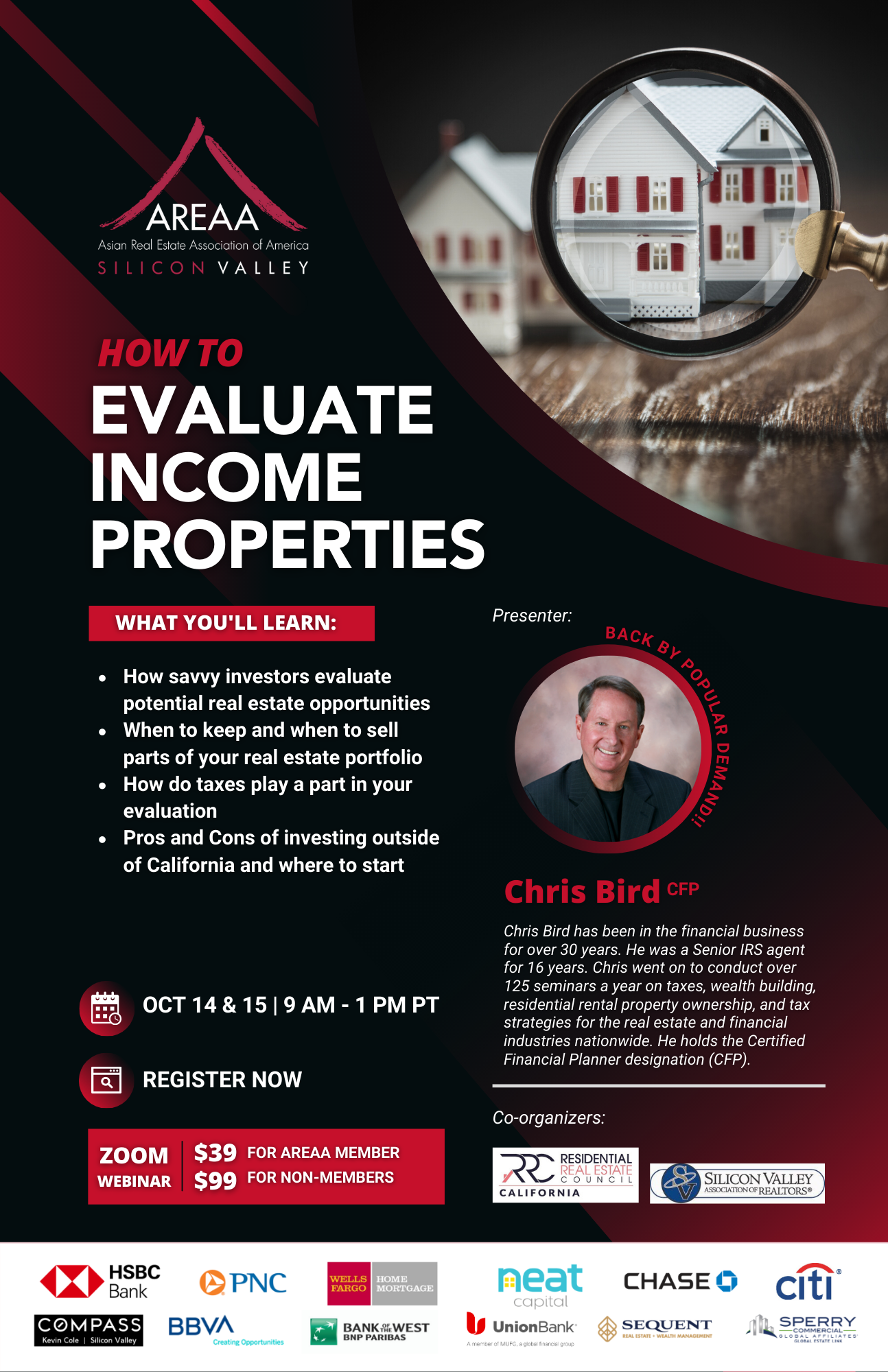 Description
CHRIS BIRD is back by popular demand!

In this two-day seminar, Chris will share his expertise on evaluating income properties. You will explore the widespread financial effect of purchasing or selling such properties on the investor, also learn the essential details that equip yourself to make financially savvy decisions and guide your clients in their investment endeavors.
WHAT YOU'LL LEARN:
How savvy investors evaluate potential real estate opportunities
What is the proper balance of Cash-on-Cash, Equity Build, and Appreciation
What is the difference between the Cap Rate and Cash-on-Cash evaluation
What are determining factors in knowing when to keep and when to sell parts of your real estate portfolio
How do taxes play a part in your evaluation
What is a good balance of real estate investments
The pros and Cons of investing outside of California and where to start
Trends for different geographic areas with popular and strong job growth
Register today, and we are excited to have you join us!
$39 for AREAA members | $99 for non-members
*Zoom link will be provided once registration is confirmed.
Registration Info
Date

October 14 - 15, 2021

Time

9 AM - 1 PM

Location Zoom Webinar
Cost

$99.00