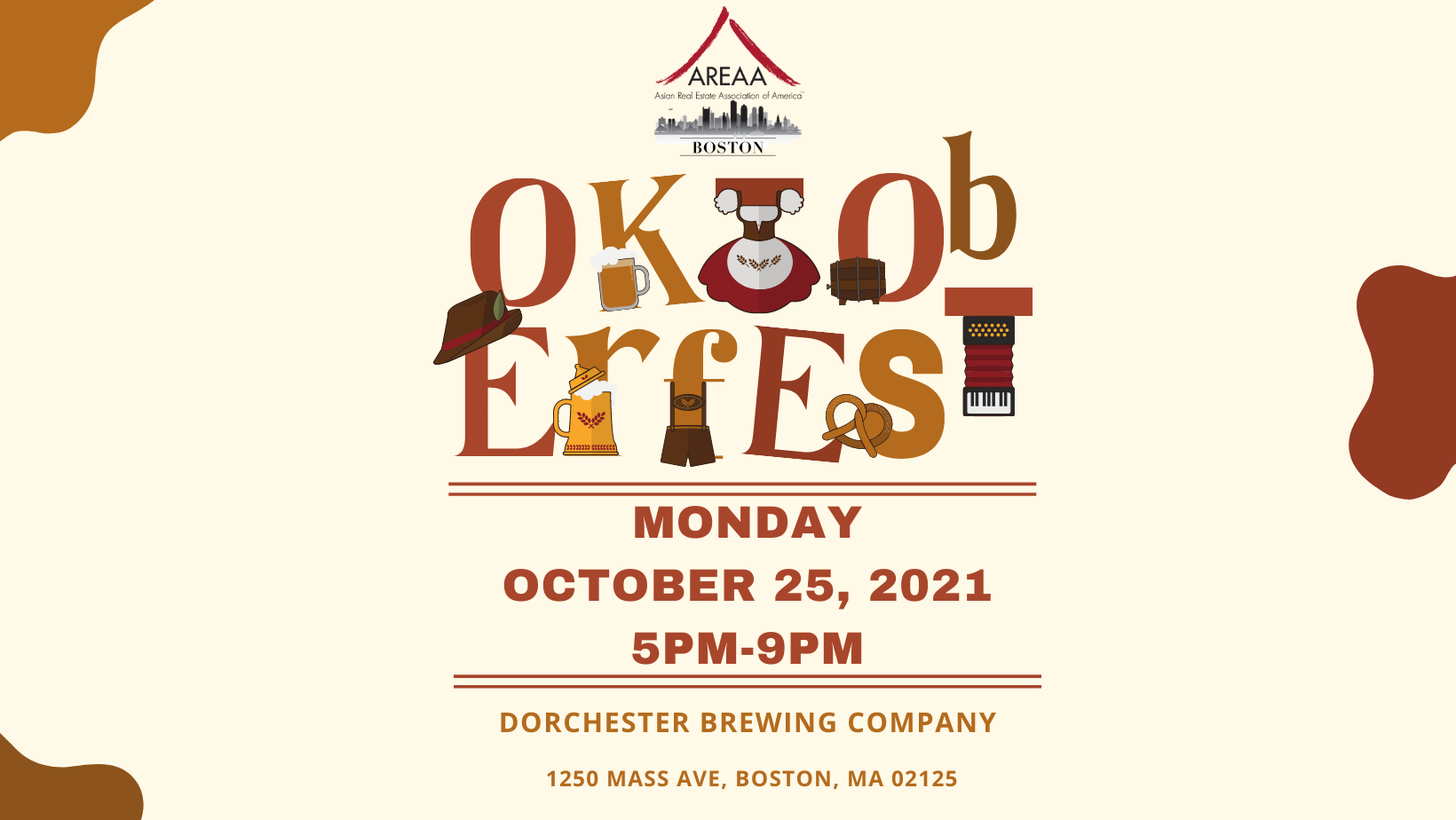 Description
We weren't able to celebrate together at our 2021 AREAA Boston Virtual Installation, and it's well past time we had an event to celebrate our AREAA Boston members and amazing sponsors.
Join us on October 25, 2021 from 6-9 pm at the Dorchester Brewing Company!
Members: $20** (promo code is your membership email address!)
Non-Members- $40
Ticket includes 2 delicious beer tastings & Oktoberfest snacks; pretzels, fries, and chicken tenders!
**For member pricing use your email address as the promo code.
Registration Info
Date

Oct 25, 2021

Time

6pm - 9pm

Location Dorchester Brewing Company Boston, MA 02125